Opportunities to Connect With Your Unconscious Mind to Change Your Life
Opportunities to Connect With Your Unconscious Mind
to Change Your Life
One very exciting way to connect with your unconscious mind is to take a break from your everyday life – to break out of your comfort zone. We all live our lives within our comfort zone because it is comfortable – we know what to expect. But opportunities do not come to us from within our comfort zone.
Opportunities come to us from the external world and usually when we least expect them. When we live comfortably in our comfort zone we aren't looking for opportunities to change because there is no need. However, we are programmed to grow and expand our awareness which is why we eventually become dissatisfied with where we are in our comfort zone and why we eventually begin to look for alternatives to liven things up a little.
Often changes happen when we are least expecting them and sometimes what is being presented is not at all to our liking. When this occurs, it is the unconscious mind responding to our deepest desires. Unlike the conscious mind, the Unconscious Mind does not differentiate between what you want and what you don't want because the Unconscious Mind simply responds to your thoughts.
Therefore, to ensure that you live the life you want you must be in tune with your Unconscious Mind. Now you could spend time with a hypnotherapist clearing up your "stuff", or you could take a few trainings that are designed to open up avenues to changing your thinking and connecting you with your Unconscious Mind.
But there is another way. Have you ever been on a holiday where without realising it until later that you had made some changes within yourself just by meeting people, exploring new locations and just having fun?
What if you could take a break away from your everyday life for say 16-18 days and take a holiday to an exotic destination. While you were on that holiday you would (in between exploring ancient sites, meeting people and having fun) you….
listen to some life changing lectures;
work with an international executive success coach and hypnotherapist to clear away the blockages that are preventing you from having the life you want;
learn about yourself at a deeper level and learn how to accent your strengths and overcome your weaknesses;
learn how to create the life you want and create new goals in all areas of your life;
be totally immersed in powerful energy;
be pampered in 5-star luxury accommodation with transportation and meals included……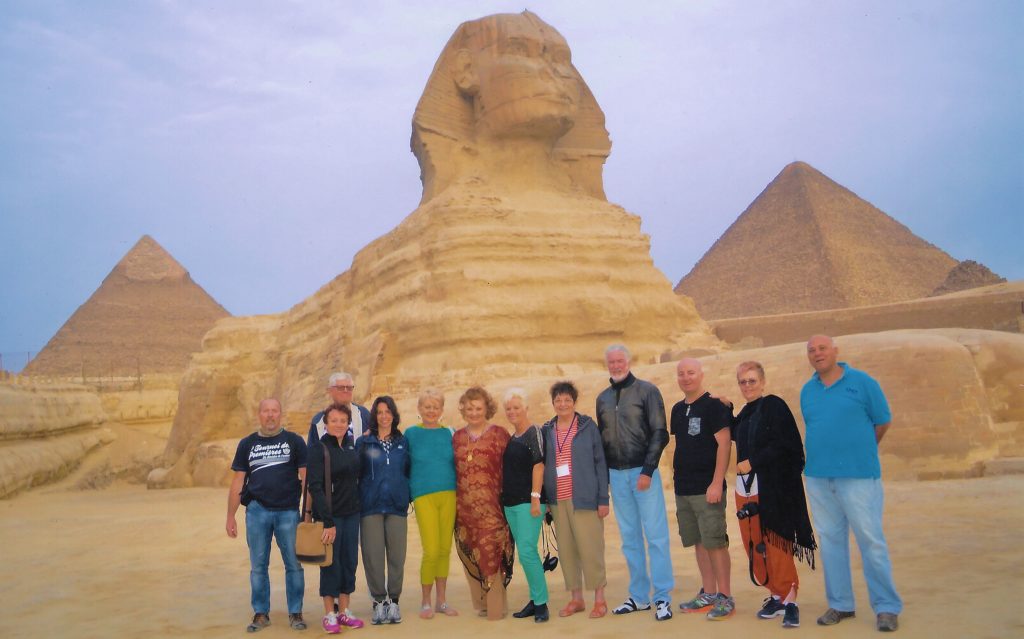 If this idea appeals to you, then our Journey to Awakening Program is for you. Come and join us on one of our upcoming Journey of a Lifetime Retreats in Egypt. Egypt is an ancient land filled with mystery and magic.
The energy of the ancients is still very much in evidence in the sites that are scattered throughout the country.
Through our partners in Egypt we are able to gain private access to most of the sites we visit at times when they are closed to the public. This includes the Pyramids and the Sphinx Enclosure. While we are at these sites we tap into the vast river of energy of these sites to effect change within at a deep level.
Can you imagine spending a couple of hours inside the chambers of the Great Pyramid of Giza and experiencing a powerful activation of the pyramid energy and a guided meditation/hypnotic induction designed to align your mind, body and spirit?
What about greeting a new day between the paws of the mighty Sphinx where you welcome the Sun and set new goals for your future?
What about cruising the Nile River on a luxury cruise ship and visiting the ancient temples and as you do letting go of all your negative emotion and limiting decisions and beliefs?
What about exploring the temples and tombs and mixing with local Egyptian people?
What about having fun with like-minded new friends?

You can do it all on the Journey of a Lifetime Retreat Tour of Egypt. To find out how you too can be a part of this life changing experience go to our website page www.thecoachingmuse.com.au/retreat-tours-of-egypt and follow the links to book your place.